Don't be bored with the next sentence - "content is king". Some people are bored as hell when they hear the sentence again and again and again. If you have any personal mentor to your online business, they will also tell the same thing until you puke.
I've been writing a few stuff here about creating
unique content
and
don't lie
about it. People are so bored about writing article and they tend to 'cheat' doing it. Some people do write their own content and their own personal opinion but is it enough?
What can go wrong if you write your own style? I'm not suggesting that you write 'according to the book' with the right format because blogging is a different thing. Any writing style will do especially in your own tone and suits your personality.
What I'm trying to say here is unique article writing really can go wrong. I have seen a few blogs or persons have this problem. It was a sad thing because their content is nice but it failed. By the way, I'm talking about new blogs here.
Usually, it takes up to a maximum six months to get your blog to have readers or at least unique visitors. It also depends on how hard are you working on your blog. This is not including any sales, just readers and visitors. Sales can take longer.
So many questions rose from my head thinking what can go wrong with the articles. There are times when I thought that the blogs are in the wrong niche or unprofitable niche, bad title and bad keywords. But that is not it.
Unique and creativity is not enough. Think what people want to read. How can you solve their problem and what is your suggestions. Most important is get creative with the tone and pitch on your articles.
Imagine that blogging as your Facebook or Twitter. It is the same thing called socializing with people. Blogging doesn't meant that you write like in a news portal or a funeral. It means you are having conversations with your readers.
The reason why people visit your blog is because of you. You are the creator of the blog and you are the one who owns the idea and suggestion in the blog. Express your feelings in your blog so that the readers know how you feel when you are writing the article. Read the below example:
"Did you watch the new Superman movie? It is a great movie to watch"
and
"Did you watch the new Superman movie ? It was awesome and Superman finally wear his underwear beneath lol"
Did you get what I meant by expressing your feelings? From both sentence above, which do you prefer to hear from your friend who watched the movie? As you can see, people love to hear opinions or suggestions but if your tone of writing is bad, it will chase away your readers.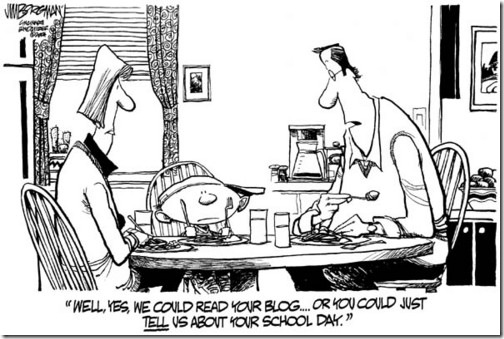 Conclusion
Unique article can really go wrong. Don't expect anything you write is the best and different from others. No one is perfect but there also no formal writing style in blogging.
Even if you have crap products to sell, intonation is important. That is why you can see a lot of people being conned everyday on the internet. And if you have the best product in the market, it will be worthless if you can't sell them the right way.
Remember that feelings are important because readers are humans. You can be happy, excited, sad or any other feelings that you want to express. Mix these feelings in all your articles. Just don't whine about anything.
People hate cry babies. It shows that you are an unreliable source of information.